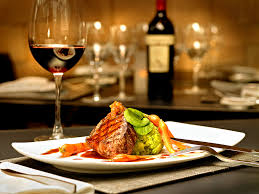 To most travel enthusiasts journeys are always made even more special when good and tasty food is a major exciting component. At some of the best travel destinations like Bangkok, food has left many gasping for that tone of appreciation and even asking for more of the tempting fare and dishes.
Reasons to Enjoy the Best Dishes at Restaurant and Bar in Bangkok
There are many ways to find that appetizing and fulfilling dinner and meal. For apart from the main tourist attractions the city is profoundly loved for its culinary tastes and diversity. These few ways among others are ways to discover the mine wealth of great cooking heritage;
Best of Well Blended Ambience and Dining Settings
There are few things that highlight or project dining or eating setting than the appeal of the décor. Here, there is a unique fusion of tradition and culture with rare taste of the modern in the most affluent and appealing way. It kind of adds uniqueness to enjoying meals in exotic and well themed restaurants in Bangkok.

Savory Treats, Dishes and Delicacies Filled with Amazing Ingredients
Always the taste buds find a way to flourish in the diversity and richness of perfectly prepared meals. The meals have a projected sense of freshness as well as rich aroma that tickles the taste sense. It leaves a permanent feeling of good food and money well spent for nutrient laden dining.
Served with Gracious Personalized Care and Attention
When food is served in a polite, genial and well mannered way it registers something special in the mind of the dining visitors. It means the social attitude is welcome and valued highly by most dining guests. It is this part of restaurant service that opens doors for frequent patrons and regular customers.