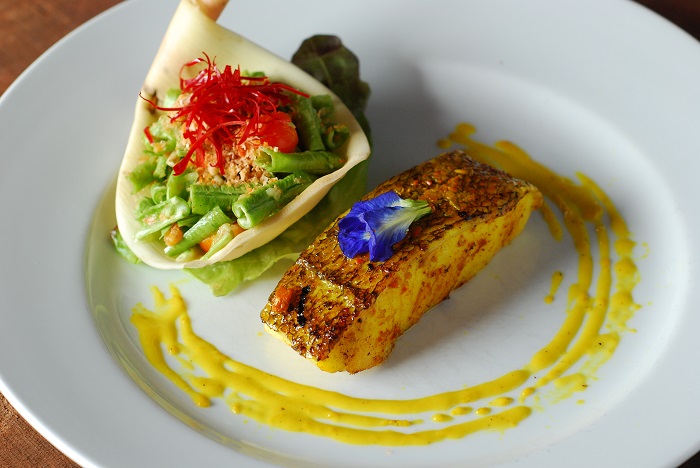 For many Thai dinners finding the right combination of beautiful ambience and setup boosts the appetite and the need to enjoy meals in peace and quiet. Thai cuisine has lots to offer on the global scale in terms of taste and flavor.  There are several accompaniments with the cooking and the great service at Thailand top restaurants that ensure great ways to have food and meals as well as enjoy it. Ambience with good panoramic views, the comfortable seating and the luxurious drapes that bring character to many top restaurants are classically different.
Thai food and especially bangkok fine dining is magnified by excellent statements in the affluence of oriental and continental rich and colorful drapes, exploratory dishes on the menus, great service and courtesy. What makes the excellence of dining at MahaNaga restaurant is practical approach ad supremely good décor.
What Makes Dining at MahaNaga Restaurant Unique and Exuberant?
Tasty Dishes to Excite the Adventurous Food Lovers and Connoisseurs
Thai food at MahaNaga has the eloquence of refined taste inspired by freshness and goodness of great chef skills. Dishes are spot-on with good tone of spices that unravel the magic of meaningful coking with the oriental flavoring. The garnishing highlights the love and preference for great aromatic foods and additions. The cooking is so delectable for a good diner or lunch.
Thai Inspired Ambience, Fusion of Moroccan and Oriental Art
There are excellent match and fusion dishes in the most delightful ambience additions like colorful drapes, rugs or carpets, pleasant table linen, decorative artifacts on the table that impress with amazing élan.
The Fresh Essences and Textures of Wonderful Dish Combinations
Matching and cooking food in good, digestible and pleasant aromas is just one part of preciously lasting Thai cuisine. The dessert and main course are covered in lasting series of good smelling spices and food textures. The MahaNaga Thai cuisine rejoices in fusion of food to the best exotic level. The tastes are improved and heightened for impressive lasting taste.
Food at such settings is more attuned at perfect taste.