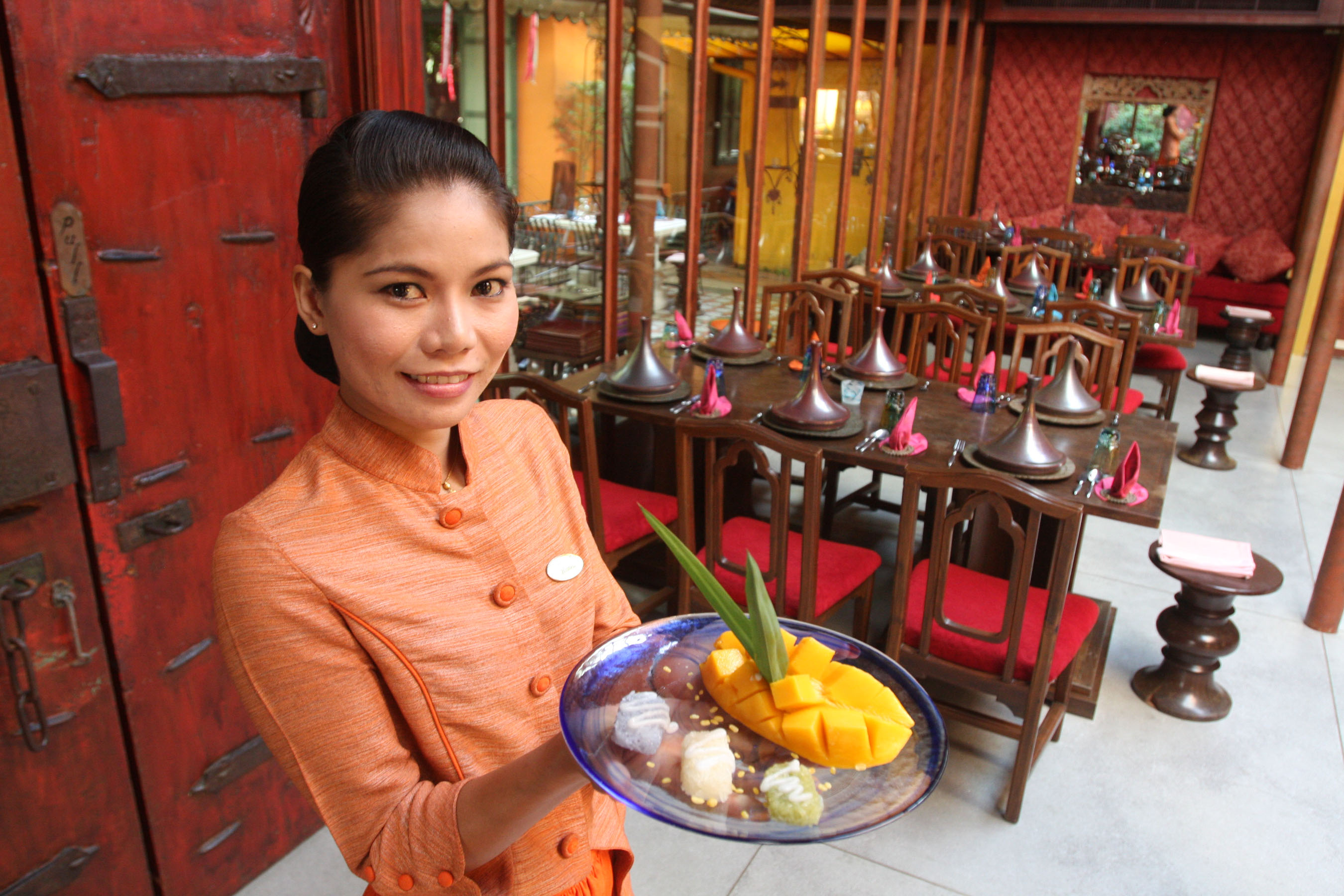 There is lots of anticipation when one visits a big city known for colorful and engaging cultural contrasts. Thai Cuisine Bangkok is an amazing foray into the delicious and tasty foods with attractive after taste when dining in endless variety of great food choice. Yet essentially one would dare ask what makes these food tastes so moving that they would compel any food enthusiast to explore their exotic spices and aromas.
Unique Nature of Essences and Aromas that Keep Diners Coming Back Often    
Be it the main course or dessert there are special and significant food attributes that makes the Thai Cuisine Bangkok food more lip smacking.
Vegetarian
When complimented with a variety of hearty flavors and exotic spices, there is harmonious appeal of these natural scents as they provide lots of nutrients. The foods coked with varying styles render an assortment of food choices loaded with health revitalizing nutrients.
Desserts
Seasonal fruits, sherbets, ice creams and brownies among some scintillating food dessert combinations drive the appetite to a higher level. They are suavely presented with touch of classic and fine food serving finesse.
Appetizers and Salads
The homely feel of these dish accompaniments add fuel to the overall dish taste. Especially when sizzled with mouthwatering plum, tamarind, jujube or herbal sauces. Added to this are the best fruit, banana or green salads spell great taste.
Main Dish and Non Vegetarian
Stir fried, grilled, baked, seared, roasted to a delectable flavor and scents they are the majestic evolution of taste that thrills. Be it the seafood, chicken, mutton, pork or beef elements that are incorporated there smooth gelling of spices and tastes.
Soups
Hot and sour soups, spicy and clear are just a few ways that tickle the food enthusiast disposition taste buds. These are finely well accompanied with lasting taste.
At any time at Thai Cuisine Bangkok, there is an endless ways to dine with amazing taste and flavor.