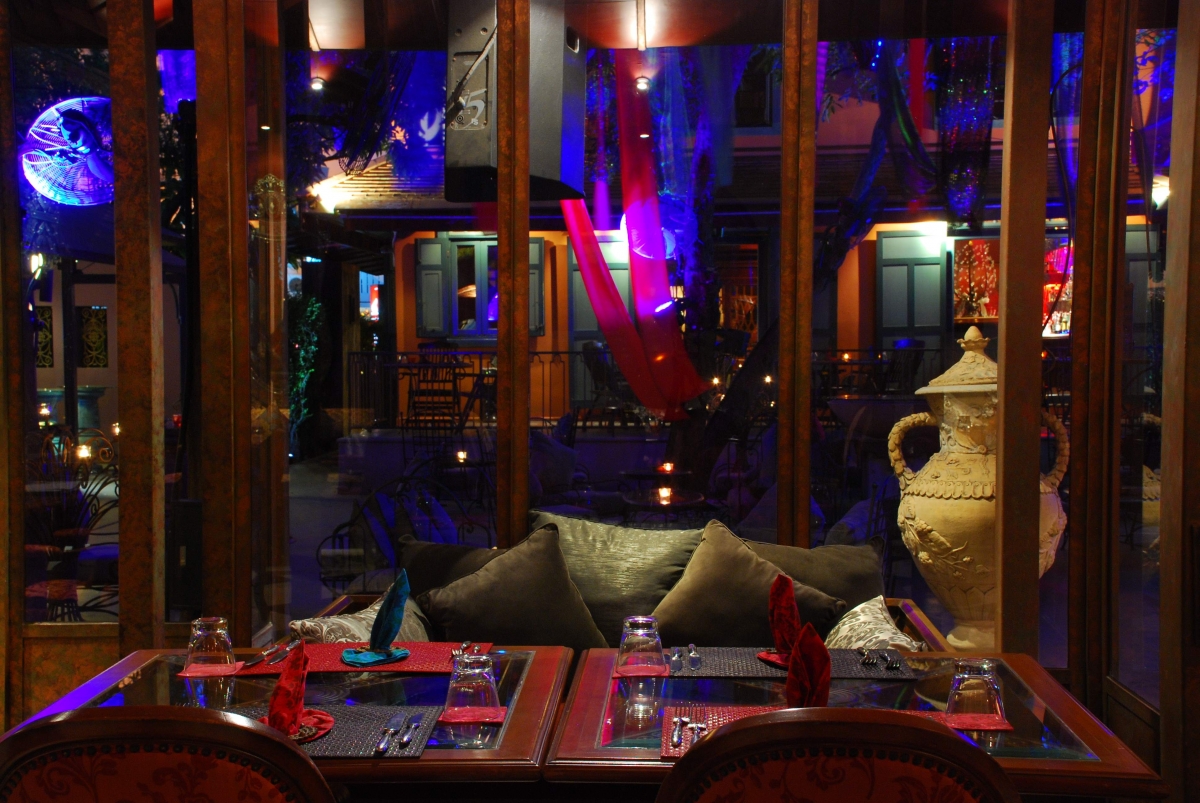 This restaurant is an oasis in the densely populated Sukhumvit. You will find yourself perplexed, while looking for a nice hangout place. Look no further, MahaNaga Thai Fusion Restaurant and bar in Sukhumvit promises not to disappoint you.
Weaving together the most intriguing strands of Bangkok's legendary dining and nightlife, this restaurant is the city's finest restaurant. The five star dinning venue which serves Thai-fusion food, therefore it includes some interesting and unusual dishes, but its interiors display is even more intoxicating fusion of influence.
Interiors and Restaurant
Classy décor qualifies this as a destination restaurant. Fusions like pork chop with green curry struggle for balance, so bask amidst the Indian glass mosaics, Moroccan Ramadan lanterns, waiters' Moorish costumes, a fountain courtyard and an art nouveau house containing the bar. The place looks good from the outside, but once you enter it's like a whole another level of Wow moment!! You can enjoy the coziness, privacy and the romantic nature of the restaurant. You can only experience a leisure time at this luxurious restaurant in Sukhumvit.
Bar at MahaNaga
The bar is exquisite in its own way. The cocktails offered here are prepared with a perfect punch of flavors. The Saturdays are the busiest as the drinks seem to ease off the stress of the working days.
Time to enjoy the cream class in restaurants
You can find many restaurants in Sukhumvit, but MahaNaga has a lot to offer in an unexpected manner. For having an ultimate dining experience you must visit MahaNaga which provides a nice dine-in and drinks with your loved ones. This restaurant will surely transform your perception of Thai cuisine. It is "The Destination Thai Restaurant",